Where to go in Thailand?
Thailand is a hot spot for teachers around the world, and for good reason. With mouthwatering food, a tropical climate, treasured culture, and picturesque natural scenery, it is little wonder why Thailand is a magnet for teachers and travelers alike.
Our team will help you find the best available placements in accordance to your desires.
We have conveniently divided the country into five regions: Northern, Issan (Northeastern), Central, Eastern and Southern—each with their own geographical and cultural differences.
Limitations
For those who are seeking to be placed on islands, particularly that of the southern provinces, please note that we seldom send teachers away from the mainland.
Exotic as it may be, very few island schools have the budget or desire to hire full-time salaried English teachers; however, being situated inland grants you easy access to many of the many islands Thailand has to offer.
Salaries in Southern and Northern provinces are lesser than that in Central and Issan (Northeast) regions due to the sheer popularity of these placements.
Salaries are greater in Bangkok due to the high cost of living.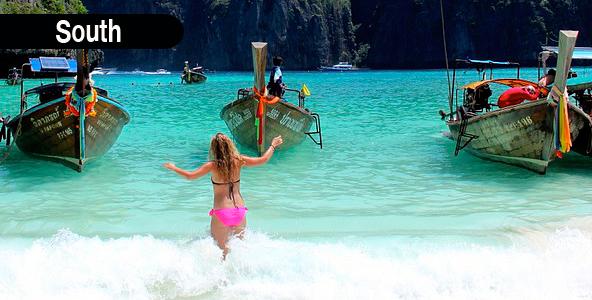 Live and teach amid the white sandy beaches, crystal clear waters, striking limestone cliffs, and wondrous caves of Southern Thailand.  Island hop your way through famous resorts or discover the natural splendors of unspoiled beaches.  It's hardly surprising why the southern provinces are the highest requested among our teachers.
Salary range 30,000–32,000 THB
Salary range (including maths and science) 30,000–35,000 THB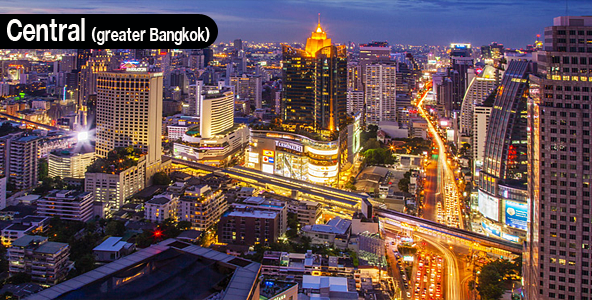 Live and teach amid the endless plains, floating markets, sprawling metropolises, and vibrant nightlife of Central Thailand.  Considered one of Asia's top cosmopolitan melting pots, explore the endless sights of Thailand's treasure house—a spectacular agglomeration of cultural, commercial, historical, spiritual, and political attractions.
Salary range (Bangkok) 35,000–55,000 THB
Salary range (greater Bangkok area) 32,000–35,000 THB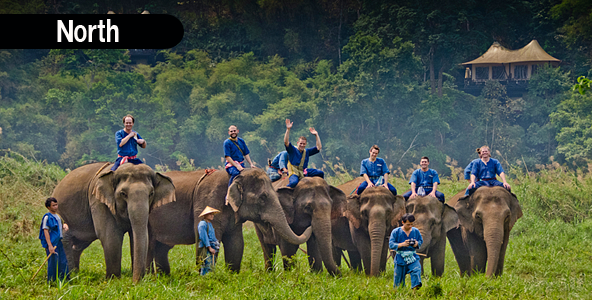 Live and teach amid the lush green forests, rolling hills, gracious waterfalls, and sweeping mountains of Northern Thailand.  Bordering the countries of Myanmar and Laos, the northern region is renowned for being culturally and historically deeply rooted.  Work and travel with relative ease in one of Thailand's most authentic destinations.
Salary range 30,000–33,000 THB
Salary range (including maths and science) 30,000–35,000 THB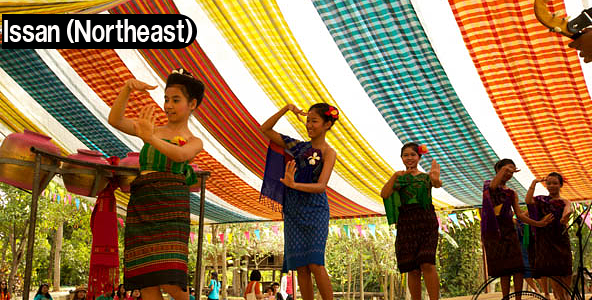 Live and teach amid the unique architecture, untouched natural scenery, agriculture hub, and grand national parks of Issan.  Get off the beaten path and enjoy the low cost of living in one of the often overlooked parts of the Thailand.  Bordering Laos and Cambodia, work and travel in the historically rich and multicultural region of Issan.
Salary range 35,000–50,000 THB