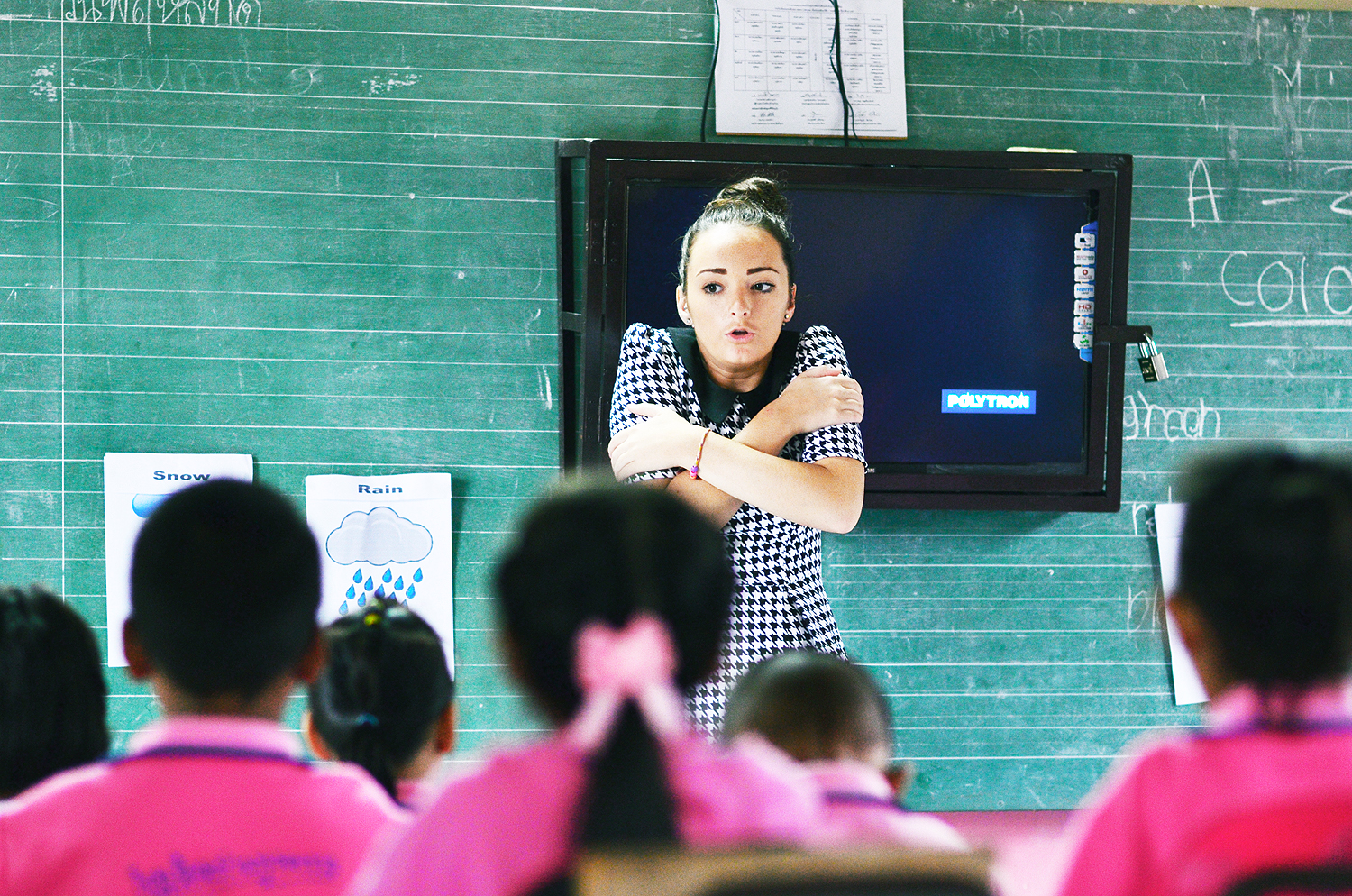 Cultivate a love for English through purposeful and expressive activities and assignments as a classroom leader.  Use your background as a native speaker to creatively and resourcefully encourage Thai students to learn and develop a fundamental understanding of the English language.
Do more than just stand at the front of the classroom and lecture.  Challenge yourself and take on the responsibilities of one of the most highly revered professions in Thailand.  With Road Experience by your side, you have an opportunity to immerse in a culturally rich environment that is not only rewarding to yourself, your students, your fellow colleagues, but to the community as a whole.
Tasks and responsibilities
Plan, prepare, and present instructional exercises that facilitate active learning experiences
Devise a curriculum and develop weekly lesson plans
Inventively produce a variety of educational materials for in-class activities
Mark student classwork, homework, exams, and other additional assignments
Diligently manage student behavior by establishing classroom guidelines
Actively and enthusiastically participate in school related engagements
Duties
Gain knowledge and skill through experience, and grow as an educator
Edify your students in a graceful and nurturing manner
Recognize, appreciate, and respect the Thai way of life
Make every day constructive, positive, and worthwhile
Teaching period in Thailand
A typical school year is divided into two half-year terms.  The first semester begins May to September; the second November to March.  October and April are holiday periods.  Teachers who sign a 1-year contract beginning from November are guaranteed 2-3 weeks paid holiday during October.
We advise teachers to apply before the start of each semester to secure an ideal location and school; however, we are certainly able to place teachers every month without difficulty.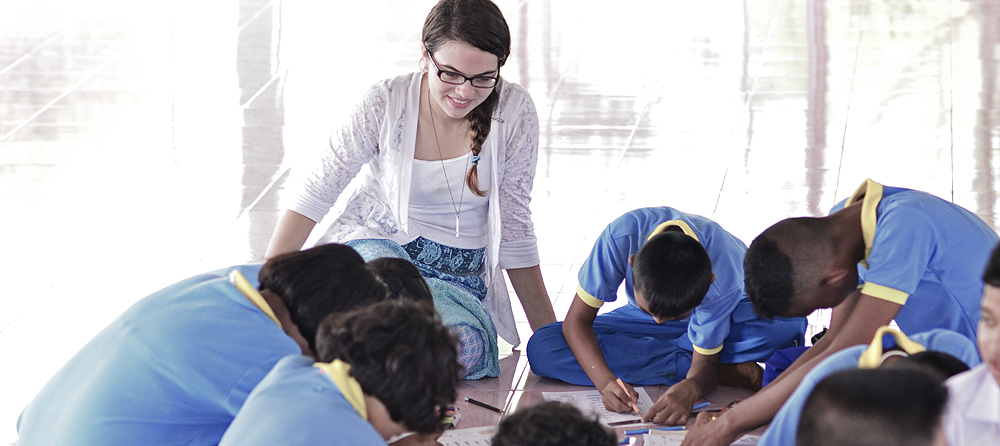 Requirements
Newcomers must attend an orientation and short-training program
Native English speaker
Age 20–50
Bachelor's degree preferred, but not required
TEFL certification preferred, but not required
Hold passport from: USA, Canada, UK, Ireland, South Africa, Australia, or New Zealand
What you can expect?
Gain teaching knowledge and skills through practical experience
Instruct your Thai students and teachers in a graceful and nurturing manner
Recognize, appreciate, and respect Thai culture and the Thai way of life
Make every day constructive, positive, and worthwhile for you and your students
What school expect?
Motivate students to absorb and value English
Establish basic comprehension of conversational dialogue
Explore the opportunities of cross-cultural communication
What we expect?
Open-minded individuals eager to assimilate into Thai culture
Interested in the world of education and the education of children
Carry out healthy interpersonal relations with students, parents, teachers, and locals
Teaching jobs in Thailand are becoming a great opportunity for those who want to stay in Thailand for a longer period, for those who want to learn and experience the Thai way of life by teaching in Thai schools across the country. They can also use this opportunity to save up some money and travel around on their vacations.